Why Tent Structures Are So Popular?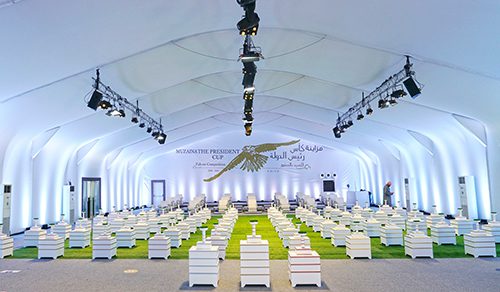 When it comes to organizing a unique event or party, there are lots of different details to work out to smoothen everything easily. Today we know that inventive tent solutions are so popular on the planet. Tent structures are high in demand across the region.
But why is it so popular?
Because of many reasons especially the temporary structures are resilient, built enough to be torn down and re-installed or relocated. Their unbreakable exteriors and brilliantly engineered materials make them a tremendously adaptable asset.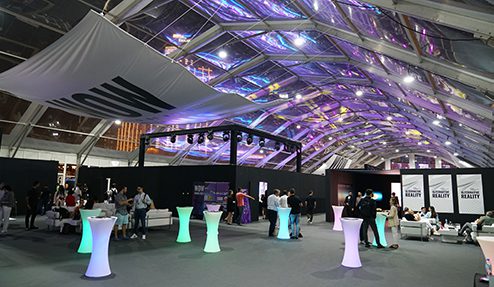 Tent structures can provide movable, convertible buildings for a certain period. Some tent structures are pre-fabricated and others are installed from the site. Tents are always important for various kinds of needs, especially for events and exhibitions where temporary spaces are constructed for the event period. Bait Al Nokhada is specialized in the manufacturing, supply, and installation of different types of event and exhibition marquees. We supply the best quality customized tents with a variety of designs for various purposes. We do tent structures such as event tents, exhibition tents, sports tents, military tents, warehouse tents, aircraft hangar tents, Arabic tents, and many more.
Accessories Are The Essence Of Event Settings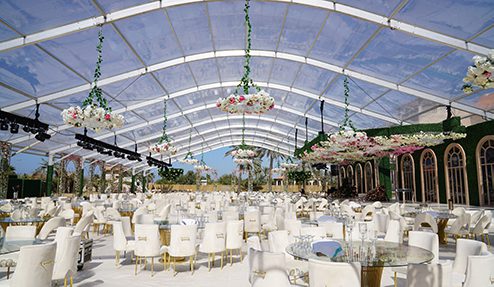 Accessories are the most important aspect of interior design. It adds adequate atmosphere and delight to the space through color and texture. This is why accessories and furniture are at the heart of creating and implementing a special event. Lighting, Banquette tables, Banquette chairs, and decors are all important components in creating an enchanting atmosphere that can transform any event from the normal to the unforgettable.
Why To Choose Bait Al Nokhada Tents?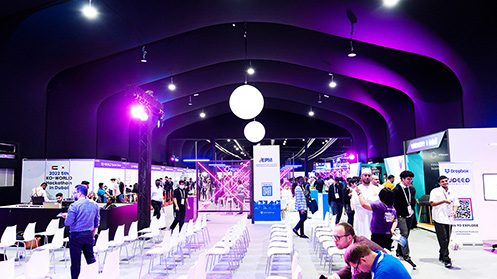 Professionalism, Affordability, Proven Solution, and Quality are the main core of our company. We offer real sustainable solutions that can be applied to solve all our customer's needs and wants. We provide world-class services that are more affordable and of greater quality. We are professional tent solution experts who will display the highest levels of professionalism.